In 2007, Australia got a new Prime Minister – Kevin '07 Rudd. But the so-called "faceless men" came and took away his prime-ministership.

If you ask people today who the faceless men were, they might be able to name one – Bill Shorten – but largely they were players who kept themselves out of the spotlight, even though they may have had political blood on their hands. The faceless men were: David Feeney, Don Farrell, Bill Shorten and Mark Arbib, and they're pictured together above. Roll your mouse over the image to reveal their mug's.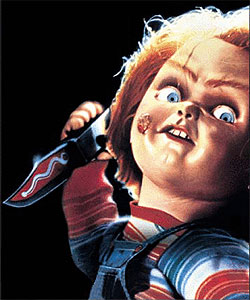 In addition, union leader Paul Howes also threw his support behind Gilard. So now we know who the faceless men are, but what are they are how do they operate? Well, put simply they are faction leaders or power brokers. So then what are the factions? The factions themselves are all too real, as we have seen. The factions have their own ideals and policies and stringently believe that they are right and that the other factions are wrong. There are some MP's like Peter Garrett who do not belong to a faction, and therefore are free to vote however they want in the caucus room. But those who are members of factions – which is the majority of Labor MP's and Senators – are expected to vote as a bloc with their faction. This is what allows a handful of "faceless men" to decide upon the fate of the Prime Minister.
So when Bill Shorten comes out and says that he has just changed his mind and informed the Prime Minister – what he isn't telling you is that he and the other faceless men have been conspiring together for some time to bring about a change. Their motives are selfish, centred upon their own interests – not the interests of the Australian public – and not even in the interests of Labor values and policy. Have you heard any clear policy differences between Rudd and Gillard in 2013? I sure haven't.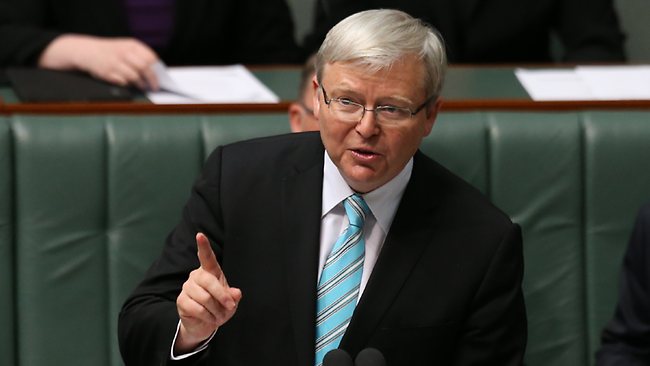 This brings me back to our present situation, which is just like in 2010. Kevin Rudd has worked very hard to undermine the government while Julia Gillard was leader. It never needed to go to a vote in 2010, because the four faction leaders represented a majority of caucus voters (including, probably, other faction leaders who kept an even lower profile). Rudd took on Gillard for the leadership back in February 2012. The vote was 71-31. Gillard would seem to have the overwhelming support of caucus.
Would people really arbitrarily change their minds? Of course not. Feeney and Shorten conspired with other faction leaders – the "faceless men" to support Rudd. It's worth noting that Gillard still had the support of at least 3 faction leaders – Stephen Conroy, Don Farrell and Wayne Swan. It's not the right thing to do, and I would hope that doing the wrong thing isn't rewarded with votes and a return to government at the election later this year. I hope it becomes clear to Australians that the ALP is factional, that there's a fierce internal war within their party, and that voting for the ALP means you do not know what you're going to get in terms of policy, because what it comes down to is the political ideals of the factions being argued amongst themselves. And do we really want a party that is ruled and governed by factions, who themselves are ruled and governed by union bosses who nobody elected?